شركة الباحة لإنتاج الصودا والكلورين ذ.م.م
شركة رائدة في مجال الصناعات الكيميائية في الشرق الأوسط وشمال افريقيا
حيث تعتبر منتجاتنا القلب النابض في جميع تطبيقات الصناعات الحديثة
Key applications:
Detergents industry

Water Treatment

Non-Organic Chemicals like Paints, Glass, Ceramics and makeup

Food Industry

Aluminum Industry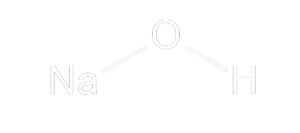 Key applications:
Water purification

Sewage and industrial effluent treatment

In the PVC industry (polyvinyl chloride)

Pharmaceutical industry Key applications:
Chloride production

Steel industry

Oil wells in the stages of drilling and production

Pharmaceutical industry

Key applications:
Sanitizers and detergents industry

Sterilization as bleach and disinfectant

Food Industry

Glass industry

Paper Industry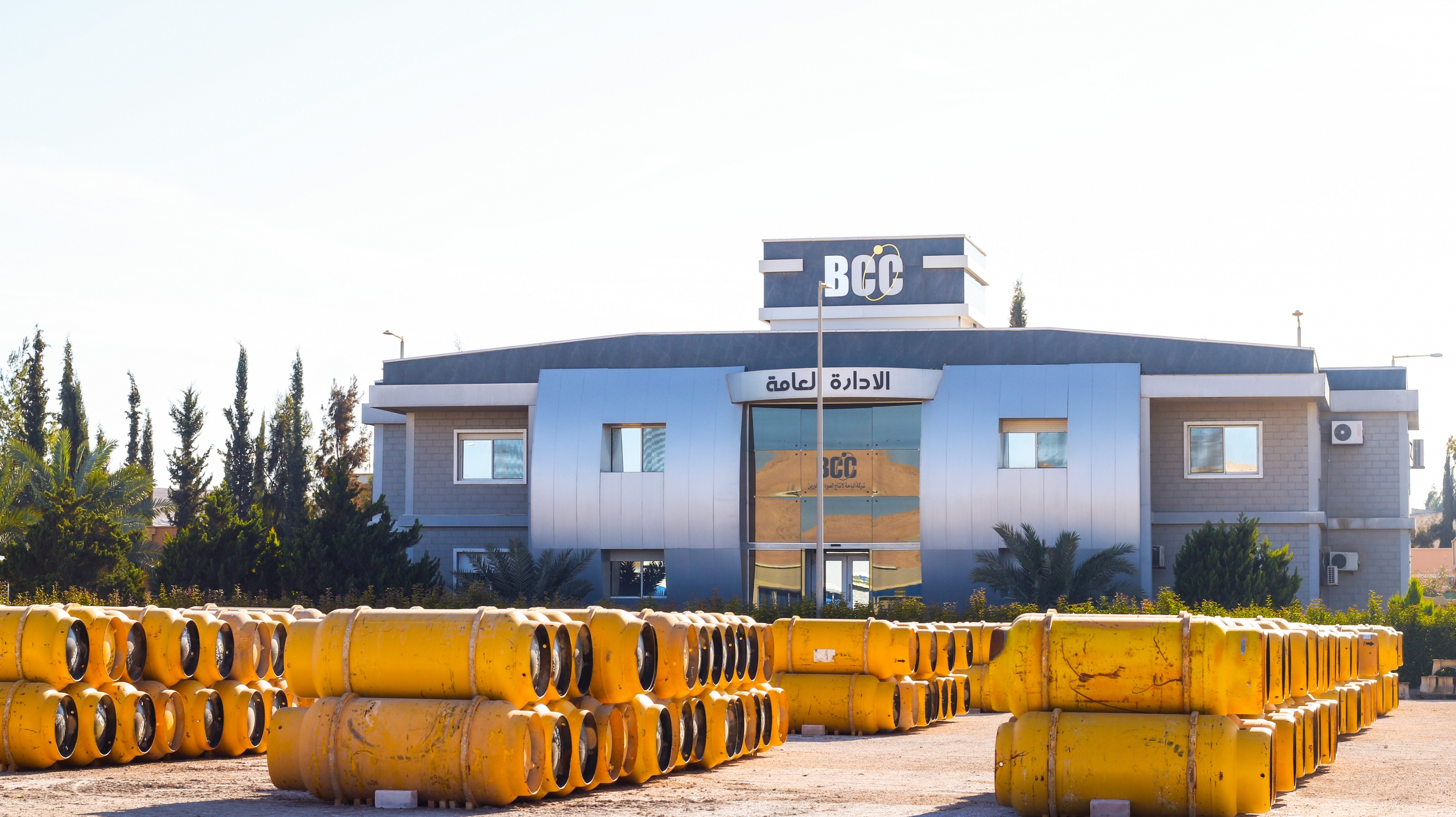 Al-Baha Company for Caustic-Chlorine Industry
Al-Baha Company for Caustic and Chlorine Industry (Private Free Zone), is a limited Liability Company that has been established in the Hashemite Kingdom of Jordan, Al-Zarqa Province in 2006. Al-Baha is a specialized company in Caustic Soda and Chlorine manufacturing and is considered as one of the biggest companies in the MENA region in Chlor-Alkali industries. The company has been registered in the Jordan Free Zones Corporation.
Al-Baha Company for Caustic and Chlorine Ind. Is the leading company in the development and manufacturing of advanced Chlor-Alkali products in the Hashemite Kingdom of Jordan, BCCI has earned a well-known reputation throughout the Middle East and North Africa.

Environmental, Health and Safety Standards (EHS)
Protecting our Employees and Communities by following the Environmental, Health and Safety Standards.
Our products fulfill our client's satisfaction and requirements with the highest quality standards
Laboratory Testing Standards
Testing our products by following the International Laboratory Testing Standards.

Accuracy in the delivery time to secure long term consistency with the customers.
Our product can be delivered to any place around the world by our own transportation facility with competitive time.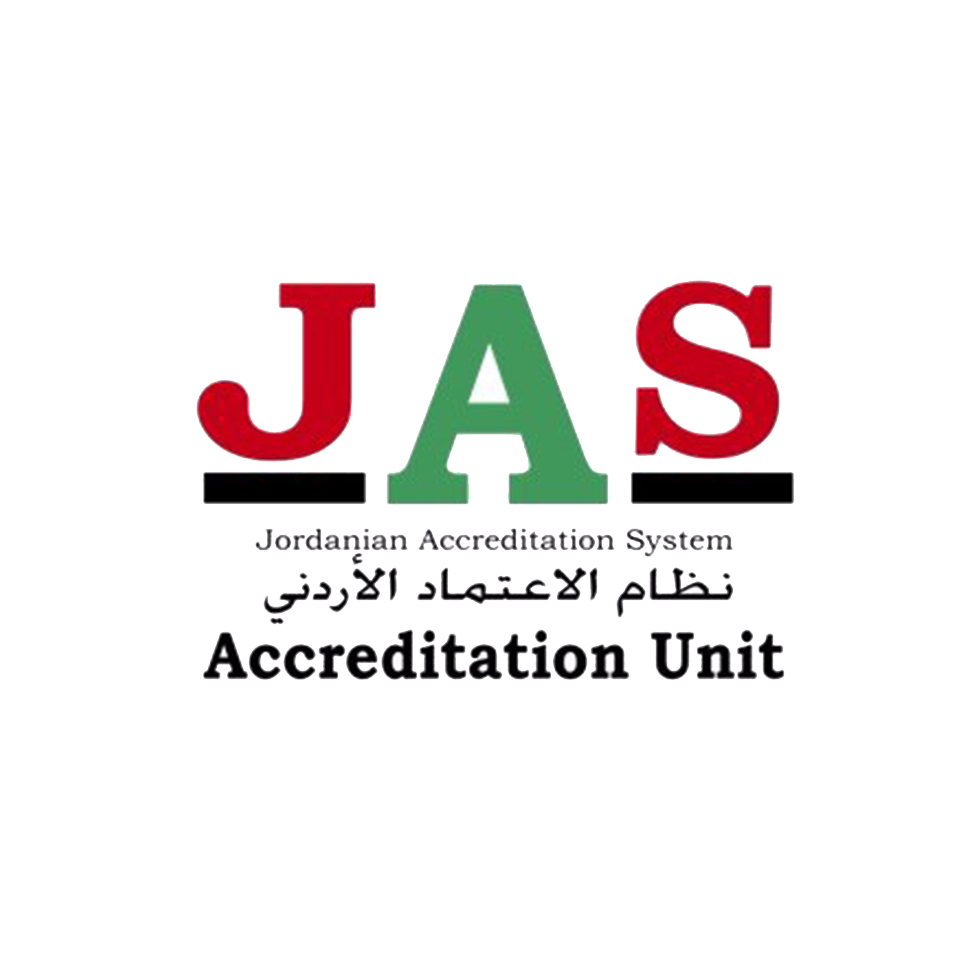 Jordanian Accreditation System: ISO/IEC 17025:2017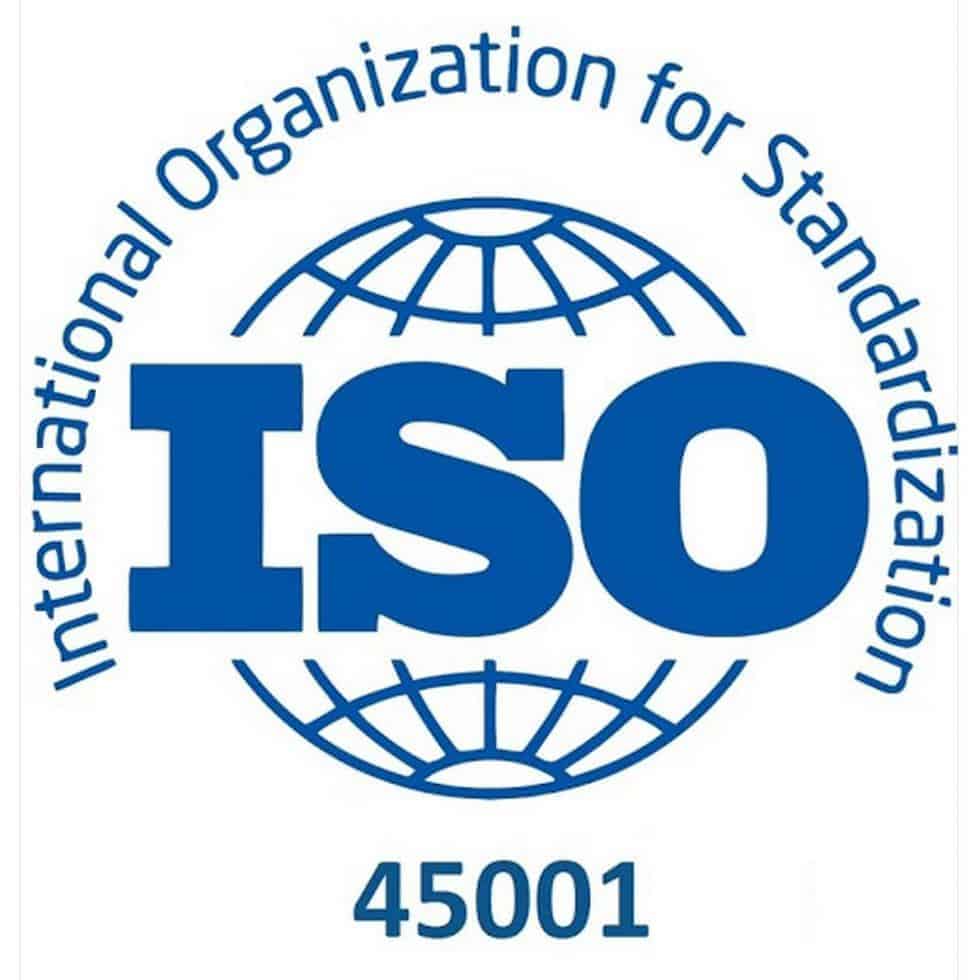 Occupational Health and Safety Management System ISO 45001:2018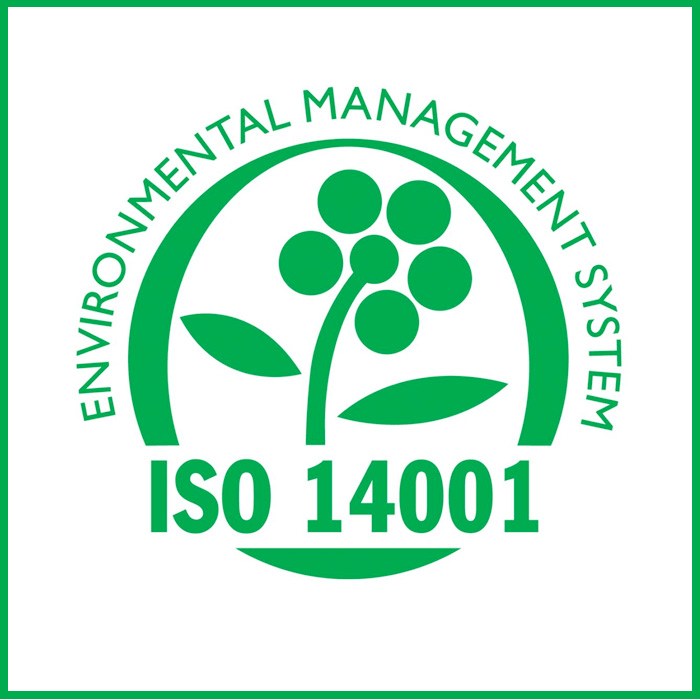 Environmental Management System ISO 14001:2015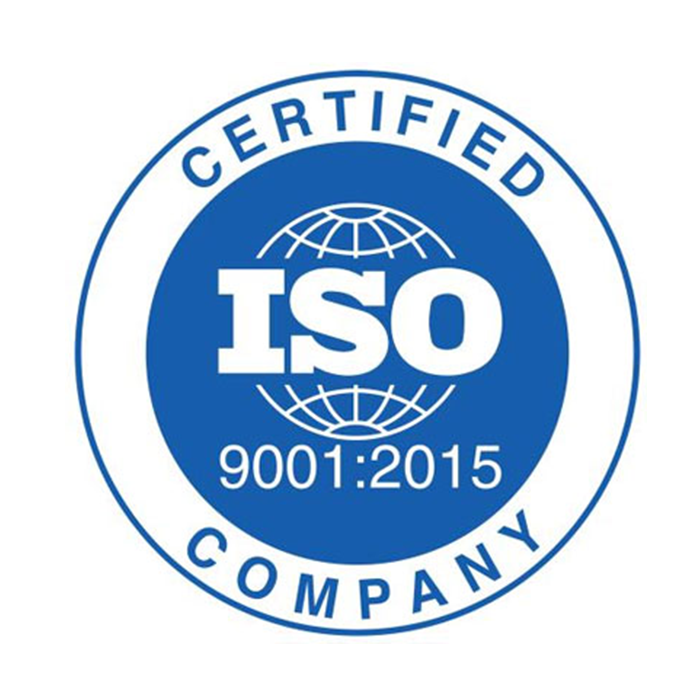 Quality Management System ISO 9001:2015
Quality is never an accident, it is always the results
of intelligent effort. We are pleased to assist you to
get your quotation.
On behalf of the board of directors' members of Al-Baha Company for Caustic and Chlorine Ind., I am more than happy to welcome you to our official website. As you navigate our website, I hope you learn more about the qualities that make our company, BCCI, an outstanding provider of Chlor-Alkali products within the MENA region. Focusing on the economic development strategy for BCCI, our vision is to create a solid institutional entity that will most definitely rise to the ranks of global companies in light of the recent economic growth within the Hashemite Kingdom of Jordan.
Our number one target, however, is to maintain the trust and satisfaction between us and our clients. We aim to constantly deliver high quality products that will meet their needs, committing to the utmost professionalism throughout their client experience and committing to BCCI's work ethic. In order to ensure the quality of our products, we are investing on an annual basis to continuously keep our production and operational machinery up to date with the latest technologies provided in the chemical industry
Lastly, I would like to thank every employee in BCCI for their unwavering dedication and constant efforts that contribute every day to the well being of the company.
Group Chairman
Eng. Mufeed Khalaf Omar Al-Gaood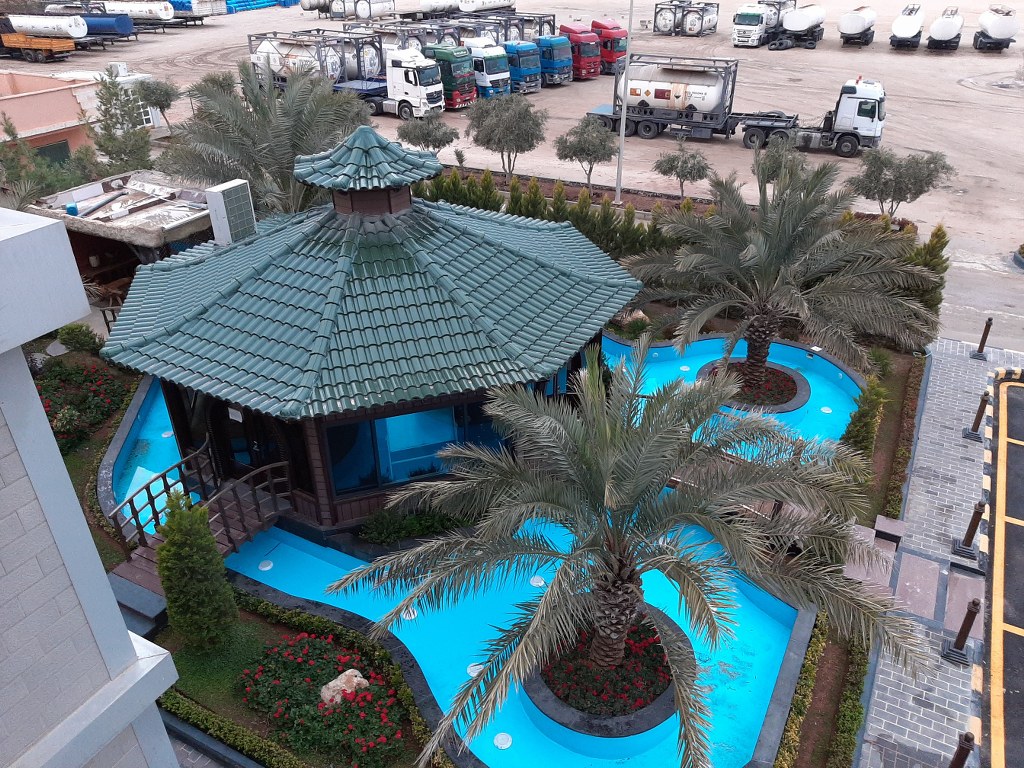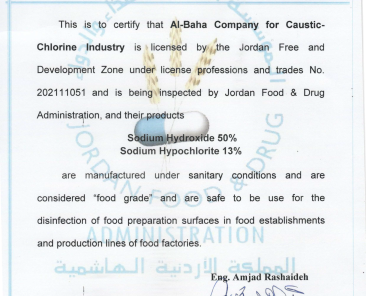 Food Grade Certificate to BCCI Amman – Dec 2021, Al-Baha Company for caustic and chlorine Ind. Has been certified by…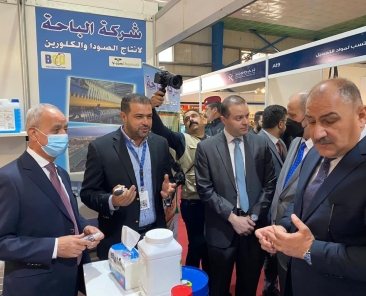 Distinguished presence for BCCI in the Jordanian Products Exhibition Baghdad – Dec 2021, Baghdad International Fair have hosted the Jordanian…